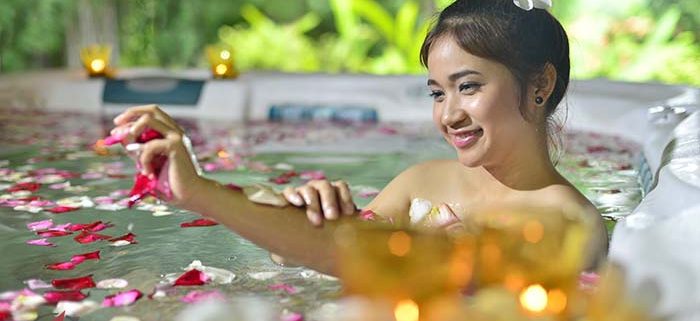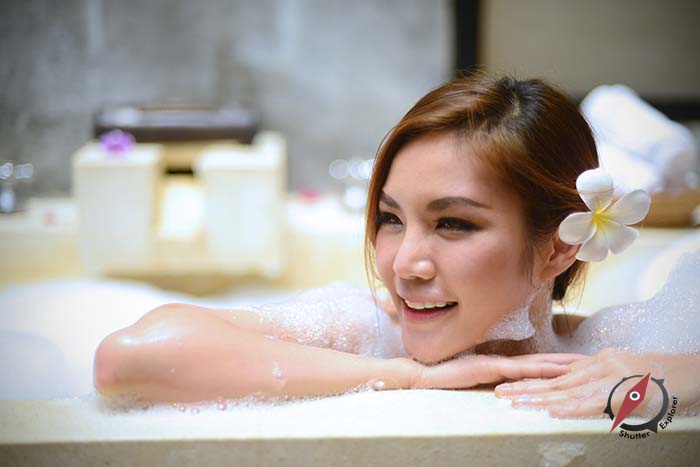 What is the most preferable conceptual way of living in your life? For most Thai People's the answer exactly will be 'A Good Health' because nowadays we need a healthy living and long life stay with our family or love one. Media broadcast repeatedly about the dramatic increasing statistic of Thai people die because of cancer every year! So what happened to our country for the way of living, what we consumed or how we take care of our body, mind and spirit?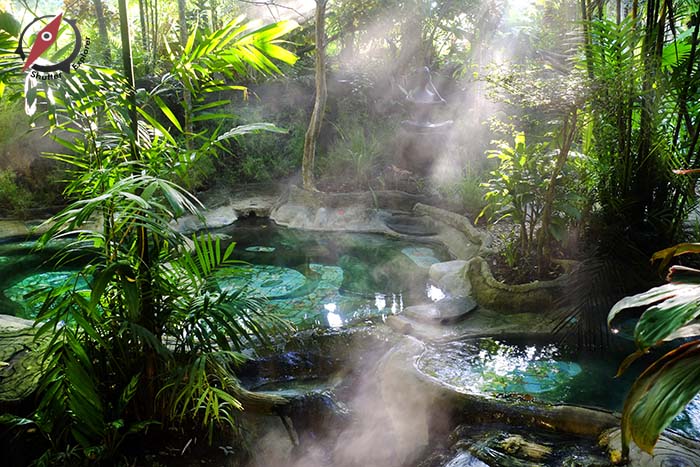 For me if i can 'TAKE A BREAK' escaping to somewhere slow life among green atmosphere, moreover I could relax in health or spa service destination, Oh! That's my little paradise of 'Wellness Tourism' ideal. My dreams come true when i've been visiting Klong Thom District, Krabi Province in southern Thailand, so called 'Klong Thom Hot Spring Spa Town' the place where nature – local life – wellness tourism can blended into one concept.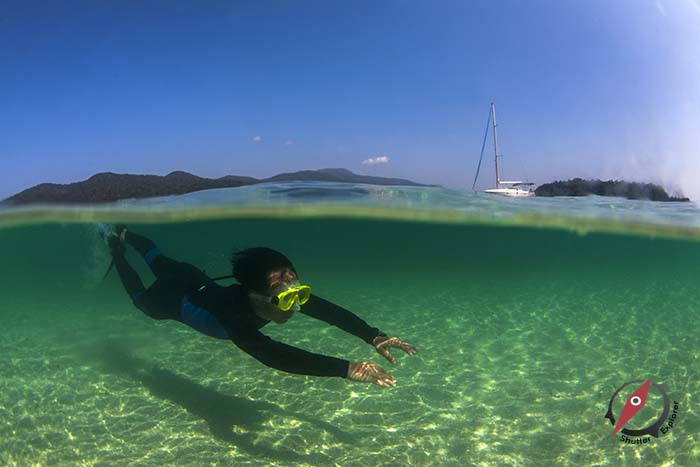 In the previous day, Krabi is well known for their blue ocean's beauty by Sea – Sand – Sun and Sky which millions of tourists around the globe visited the province annually. However, Krabi have more than the ocean & islands, but containing with various kind of wellness tourism products, especially the World Class HOT SRING destination in Klong Thom Spa Town revealing new concept of 'Sea – Sand – Sun and Spa'.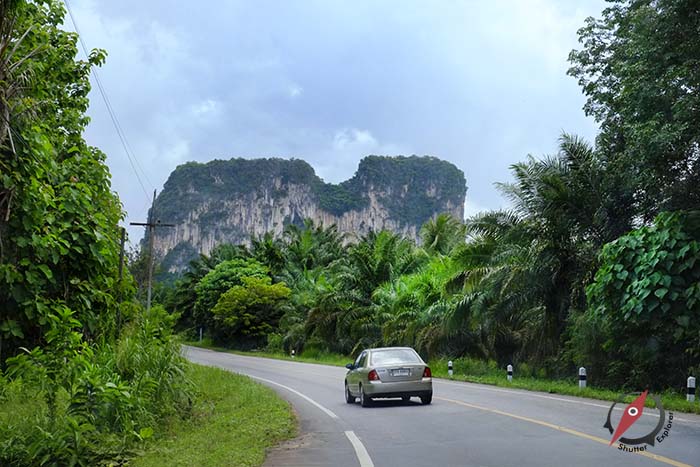 Only 30-40 minutes by car from Krabi International Airport, heading south to Klong Thom Spa Town with a good quality super highway, first felling of Green Route expose to my eyes. Make me feel like my watch is stopping and the smell of happiness spreads through the air and suddenly absorb into my heart. Klong Thom's atmosphere is really different from the crowded beach of Ao Nang in Krabi Muang District, in contrast the tranquility of Klong Thom make me fall in love at first sight.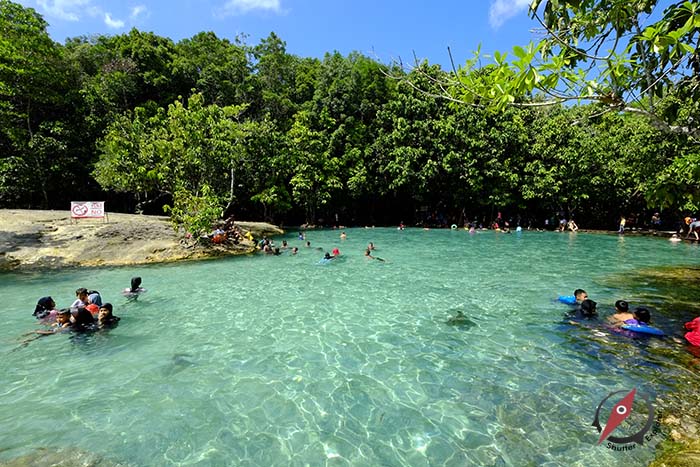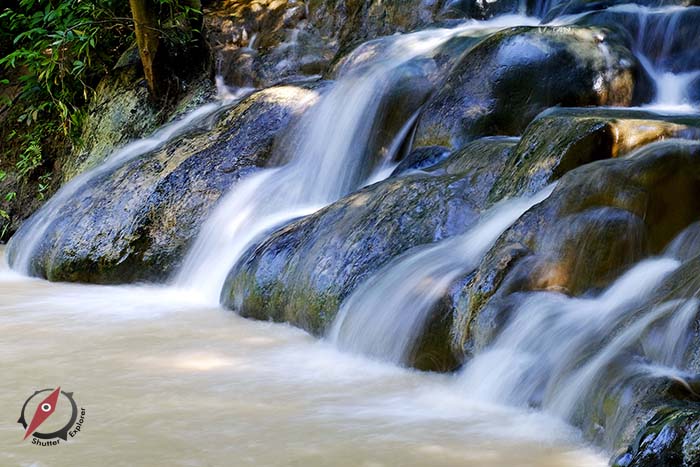 Klong Thom Nua Sub-district is the first area i'm getting to. Because of 'The Emerald Pool' and 'Hot Waterfall' are the most outstanding Iconic attractions among the tourists. Geologist survey can explained why Klong Thom have many natural hot spring as we seen nowadays. The simple reason because this area is laying above the crack of tectonic plates, releasing hot – heat – natural spring to the earth's surface. Moreover, difference size of the hot spring providing various kind of premium spa products, such as white-clay spa, facial mask and energizing spray, etc. This is the true value of Spa Town i can feel and touch in the real world.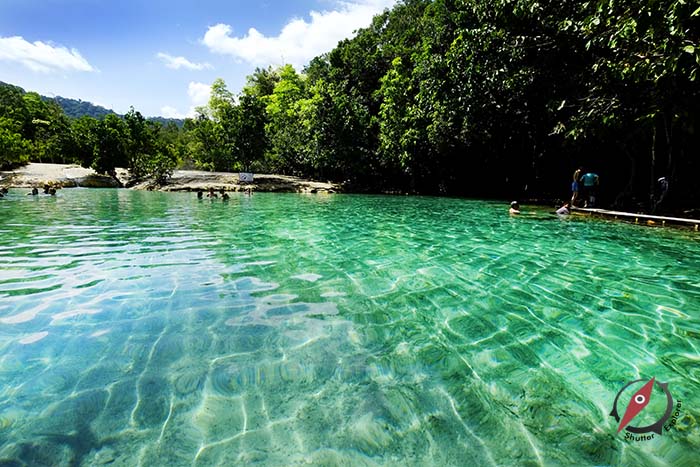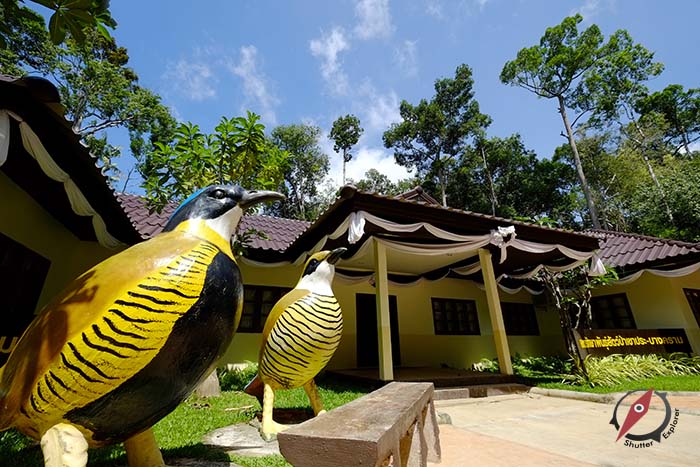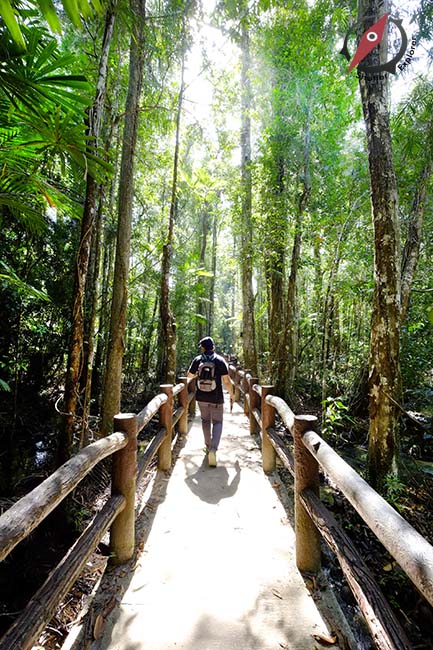 'The Emerald Pool' (สระมรกต in Thai) is the flagship of Klong Thom Spa Town attraction, this crystal-clear water natural pool located in the middle of Khao Pra – Bang Kram Wildlife Sanctuary, Klong Thom Nua Sub-district. Surrounded by virgin tropical rain forest and lush green canopy, known as 'The Last Lowland Rain Forest in Thailand' and also the last habitat of Gurney's Pitta, very rare bird of the world still roaming this jungle. May be i cannot see it in this life, but shot trekking routes (Nature Trail) of 800 m. and 1,300 m. give me a good chance in observing another kind of birds, butterfly and exotic plants, for example the palm tree spreading its finger leaf-shape harvesting sunlight among dense humid jungle.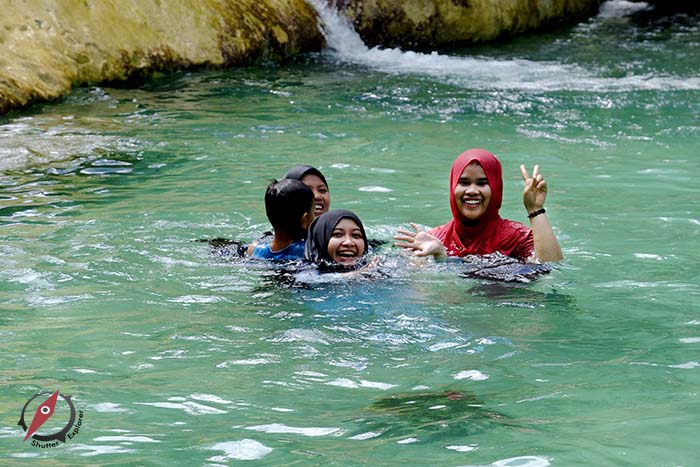 Dipping myself into the Emerald Pool on a sunny day, cold spring water make me fresh again after a long journey from my hometown Bangkok. I swim around the pool, dive into the shallow water and say hello to small fishes surrounded me as their new friend. This is an unforgettable moment that the Emerald Pool can reboot & refresh me in one place. Oh! What a wonderful world! Ha ha ha.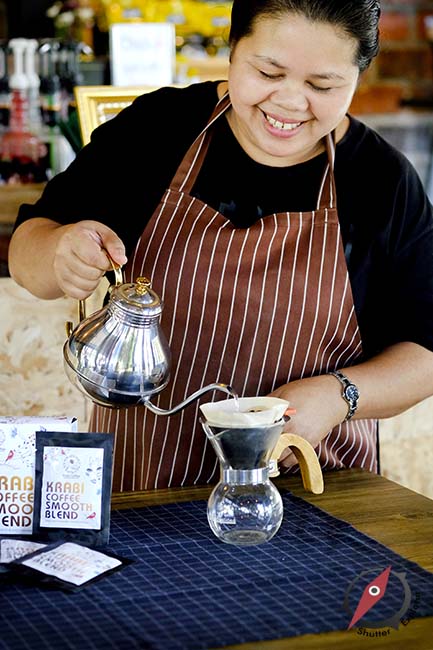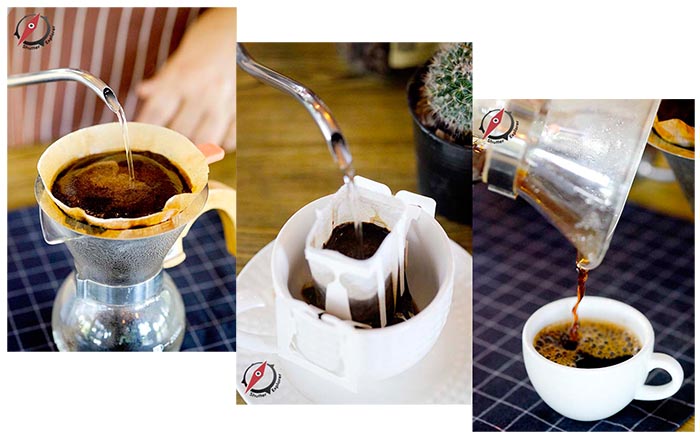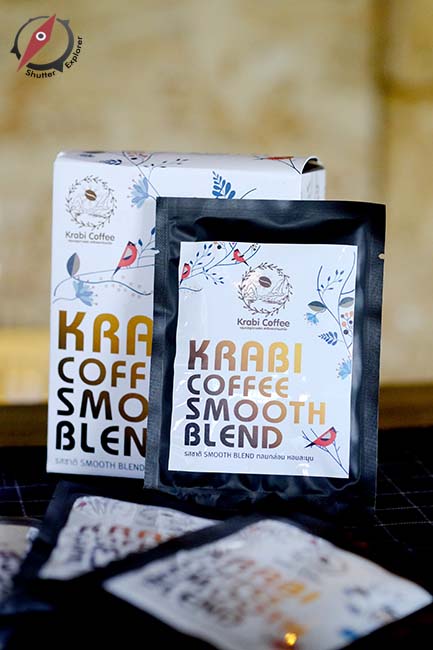 After visited the Emerald Pool, the best way to enjoy Spa Town is take a short stop at 'Krabi Coffee' small and lovely coffee shop with a factory producing blended coffee from Baan Pandin Samor (บ้านแผ่นดินเสมอ) where abundant volcanic soil are the sources of special quality coffee. Arabika and Robusta breed introduces into Klong Thom for long time ago growing well with volcanic soil, hence this shop owner can produce 3 in 1 coffee and New Blended Smooth Drift Coffee. I ordered 1 cup of black coffee drifted by hot boiling water, aroma smell spread to the air, and one sip of coffee make me feel like at home.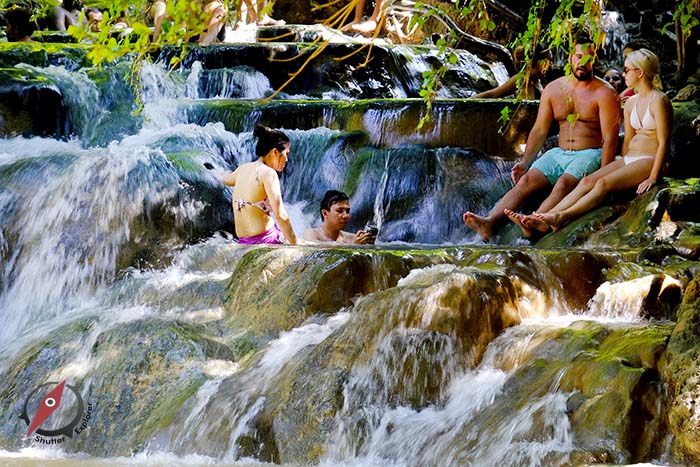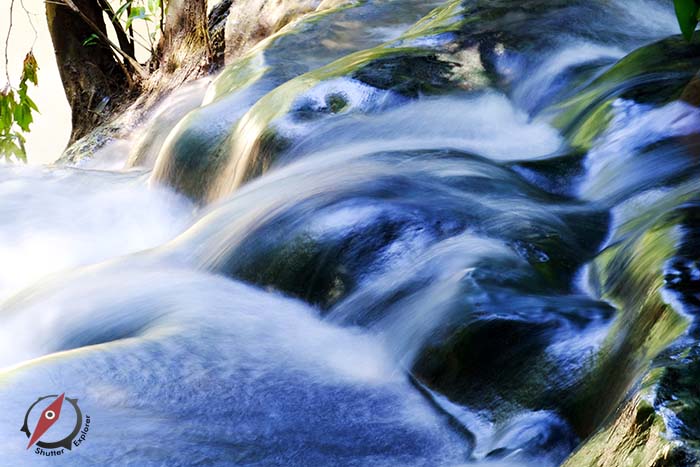 My next destination is 'Hot Waterfall' (น้ำตกร้อน in Thai) one of the amazing destination of Klong Thom Nua sub-district, opened to the public for many years and very poplar among the group tour in Krabi. From the main gate i took a transfer mini-bus to the hot waterfall that hiding itself under the shade of dense canopy by the Klong Thom Cannel, origin of the district's name. My guide told me that in the past Klong Thom Cannel is wider and deeper than this, therefore many ships can cruise along for their commercial activities. Especially the Ancient Beads trading centered here 3,000 years ago!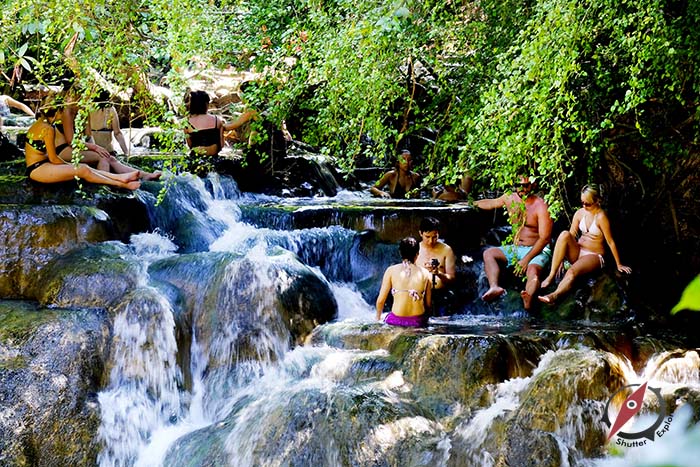 As i see, hot waterfall is very small but so wonderful indeed, its capacity is not over 20-30 tourists soaking in the same time. Therefore during the weekend or long holiday this place is too crowded more than you can imagine! However, today i'm so lucky, only 10 tourists just arrived so i can dip myself into the hot mineral of 30-40 degree celsius which make me very happy. I just sit stay still into the hot water, let if flows over my shoulders, my body, my skin from head to toes. So Nice! Because hot mineral spring here is a Natural Spa healing me in holistic include body, mind and spirit.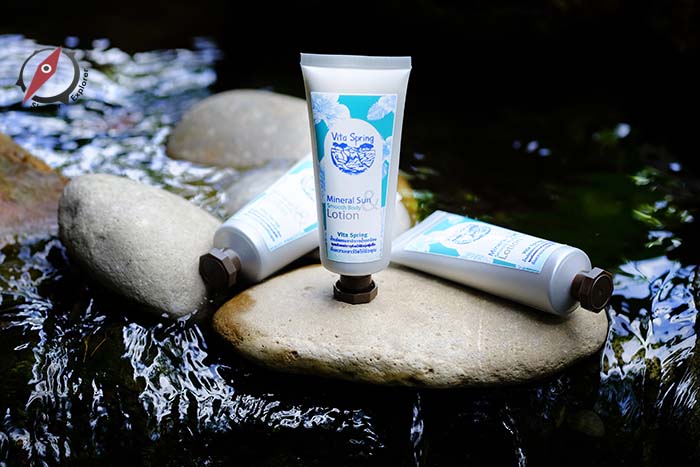 Good news is local SMEs developer of Klong Thom got a new spa product from the Hot Waterfall, which is 'Mineral Sun and Smooth Lotion' a perfect mixture of Hot Waterfall Mineral Water with local herbals eg., coffee's berry, Artocarpus (มะหาด) and Caesalpinia (ฝาง) trees, performing a great value of smooth lotion with aroma containing free radicals anti-aging, moisturizing, anti skin inflammation and muscle relief quality. This product is now in developing process and will be in the market soon at Klong Thom Spa Town.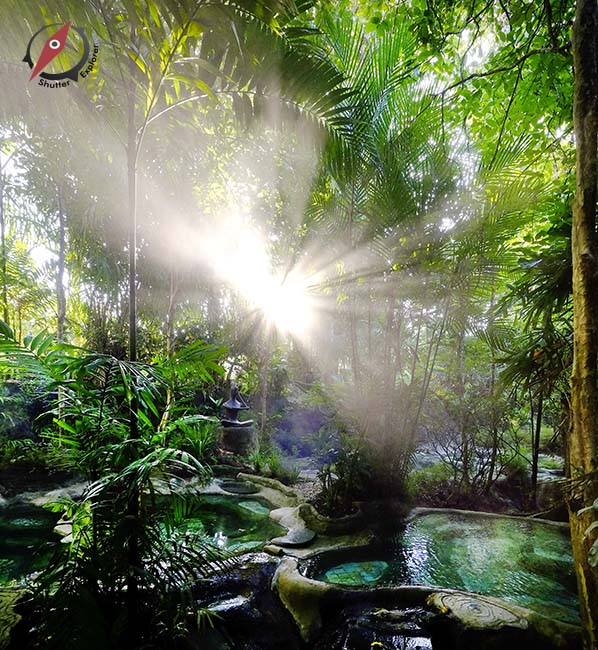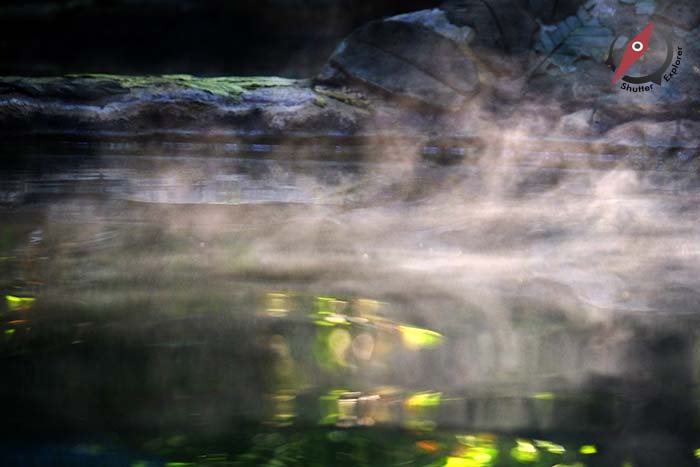 Not far from the Hot Waterfall just across Klong Thom Cannel is 'Wareerak Hot Spring Retreat' one of the top premium spa service in Thailand, located among the greenery atmosphere with excellent landscape design, accommodation, healthy cuisine, services especially various spa treatment programs we can choose as our preference. In 2018 Wareerak offers a latest Spa Treatment to their guest and I would like to try that.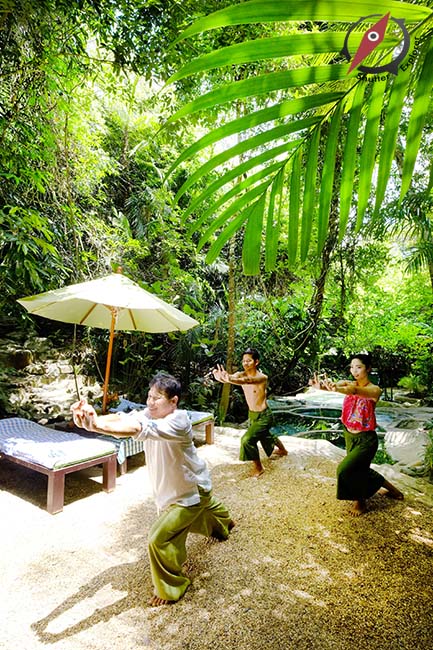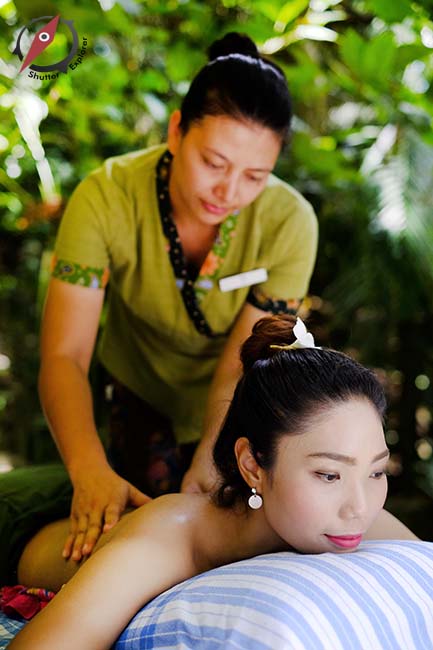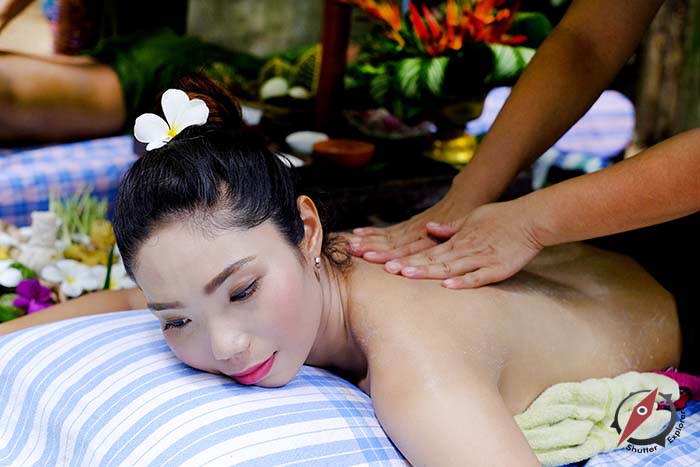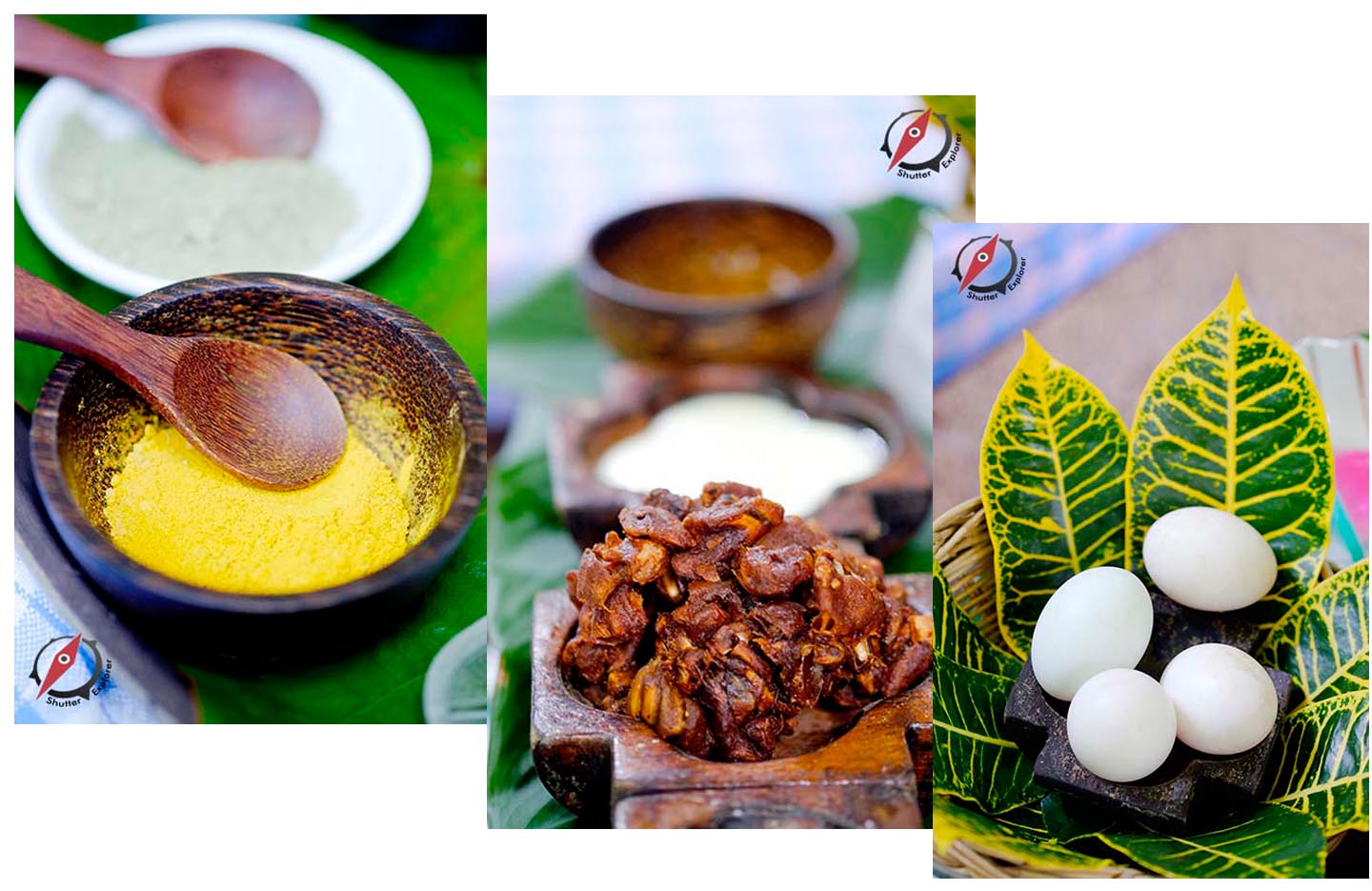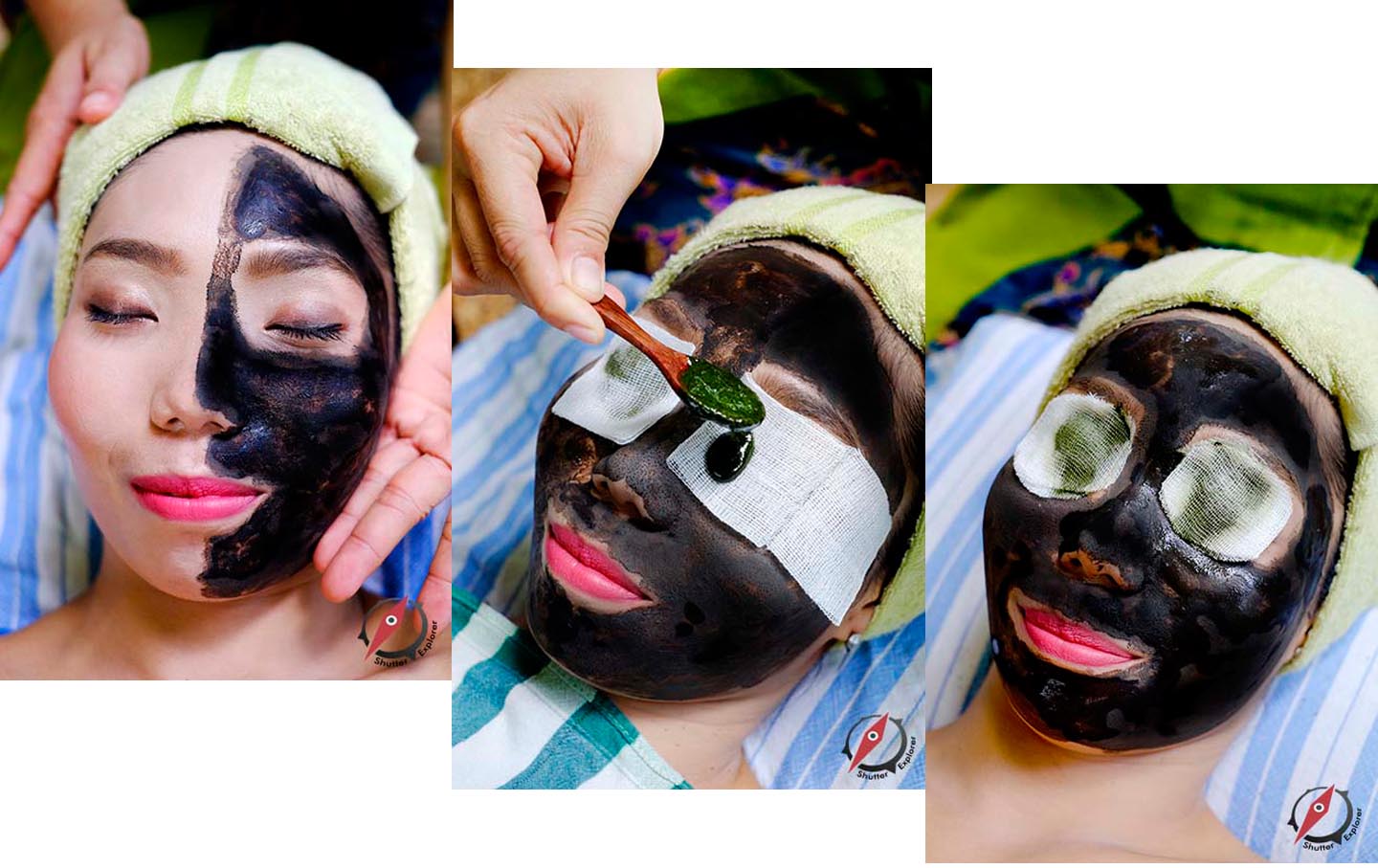 The spa treatment start with a warming up exercise in various postures adapting from Chinese Tai Chi and Thai Traditional Exercises. Then we are invited to have a skin scrub with Thai Herbals by professional therapist, then have a body massage and facial mask with black spa clay originated produce in Klong Thom itself.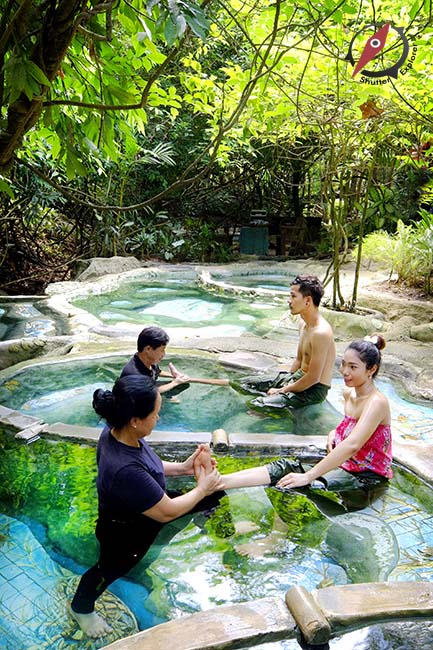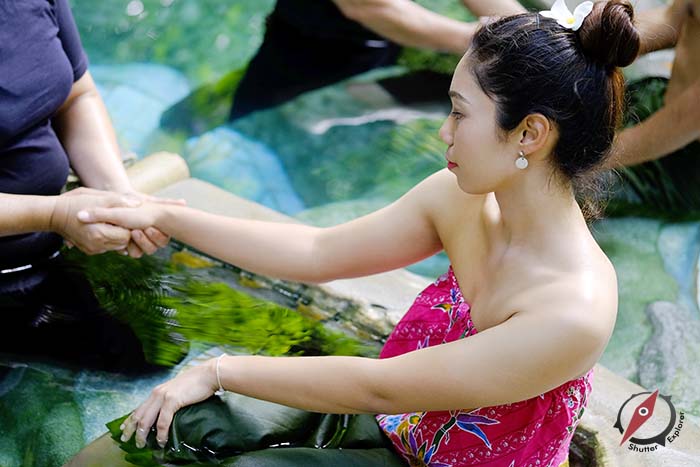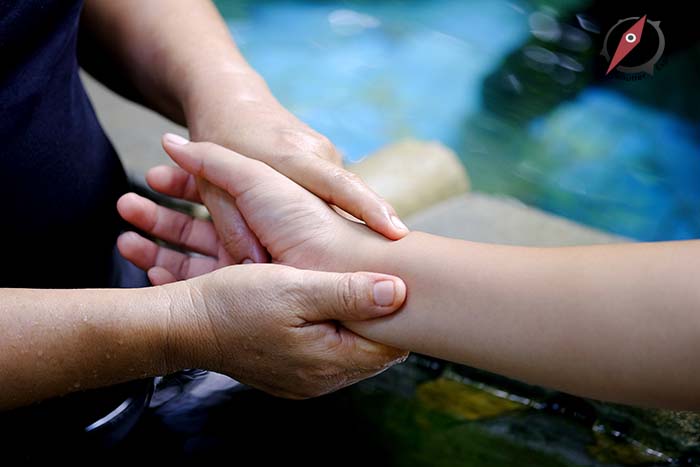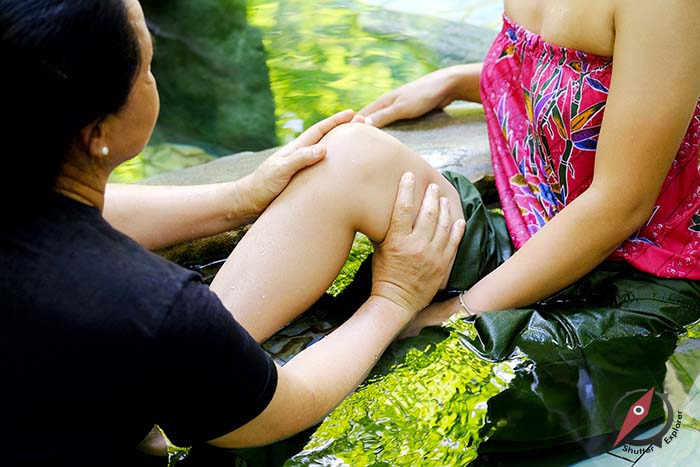 The Program continue with an Acupressure in the hot spring pool, starting from hands and arms to feet and legs. This acupressure treatment is originated from Chinese tradition knowledge and adapted to the modern spa program smoothly.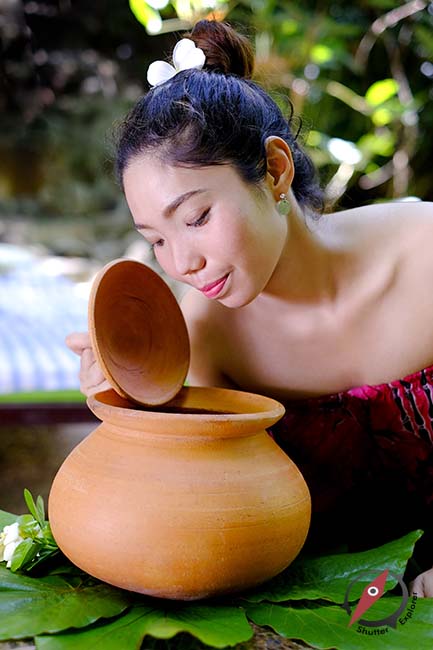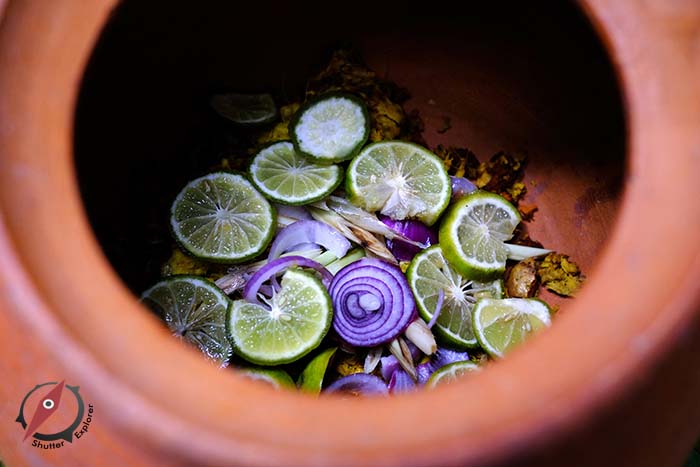 Before finishing, Wareerak have more special treatment for you, firstly is 'Scent Therapy' by sniffing mixed herbal scent put into warm clay pot, this is one of the best way to clear your mind and nasal cavity for the better breathe respiratory.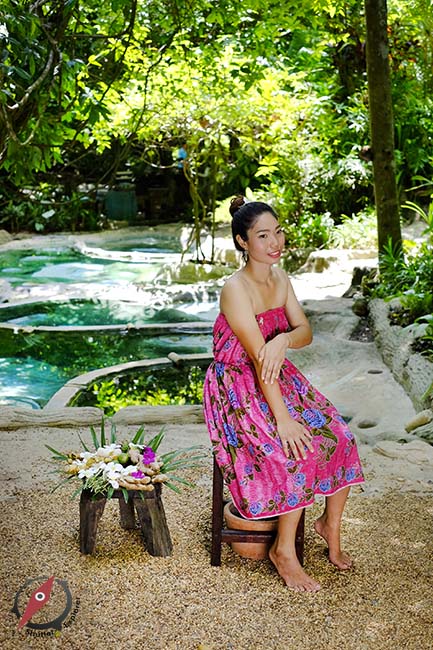 Second special treatment is just for lady 'Healthy Womb Therapy' by sitting on a small chair above a tiny stove with mixture Thai Herbals selected for the specific reason. When the whole herbals expose into fire heat, many natural substances will be vapourize up directly to the lady's sitting above, could gives a stronger and very healthy womb and uterus for long term. Wow!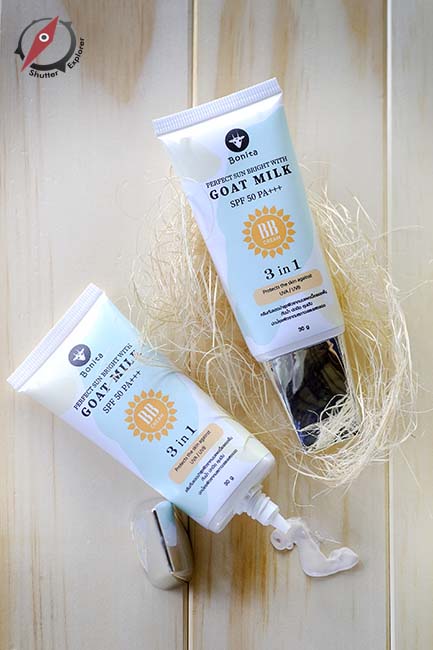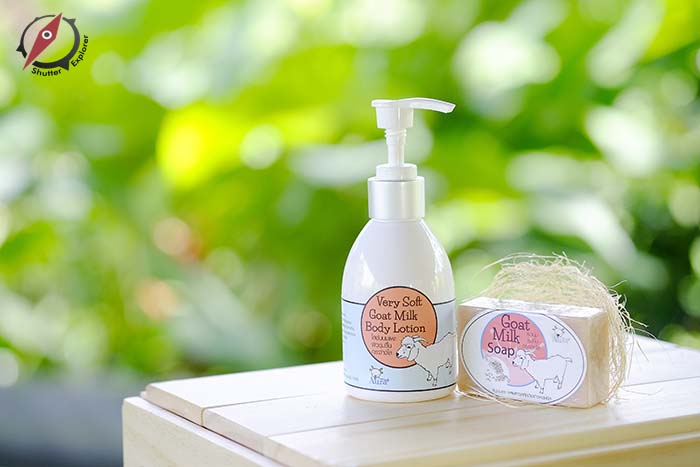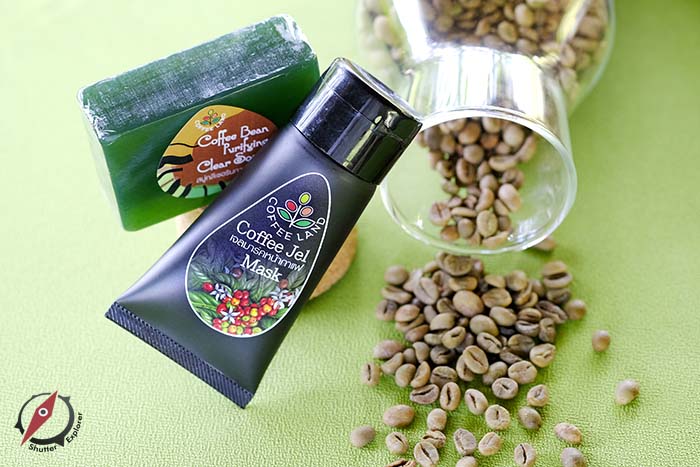 Before I leave Klong Thom Nua to another area, villagers suggest me to test more new spa products ; such as 'Coffee Jel Mask' from coffee berry at Baan Pandin Samor (บ้านแผ่นดินเสมอ) which containing a rich caffeine like an anti-aging jel and deep cleansing to our facial skin. Next product is 'Coffee Bean Purifying Clear Soap' can give you a baby face when use it frequently.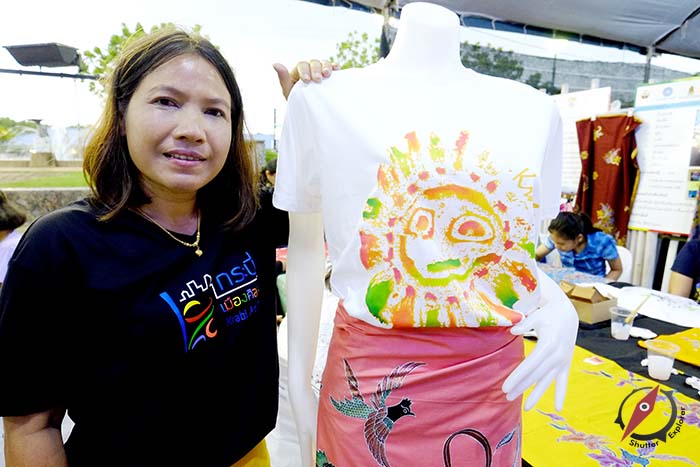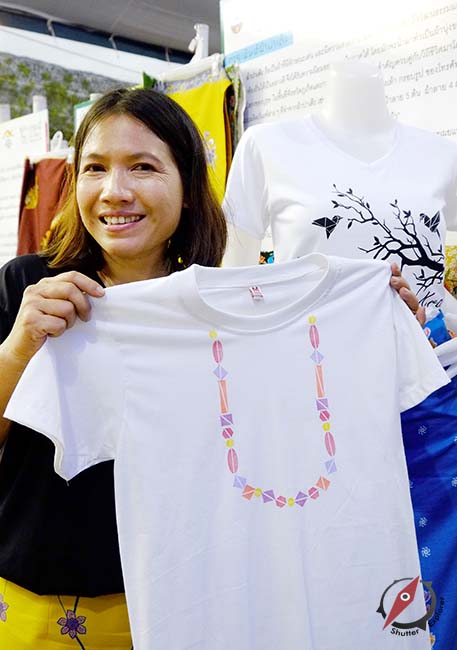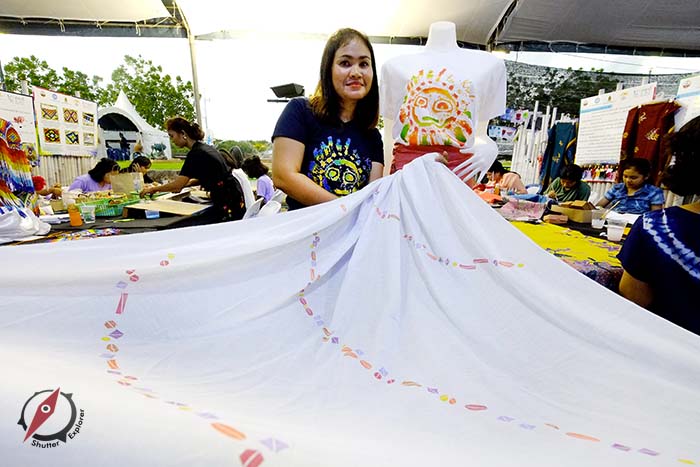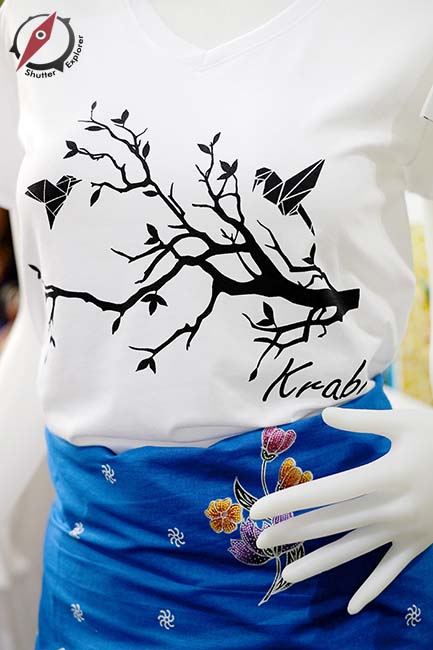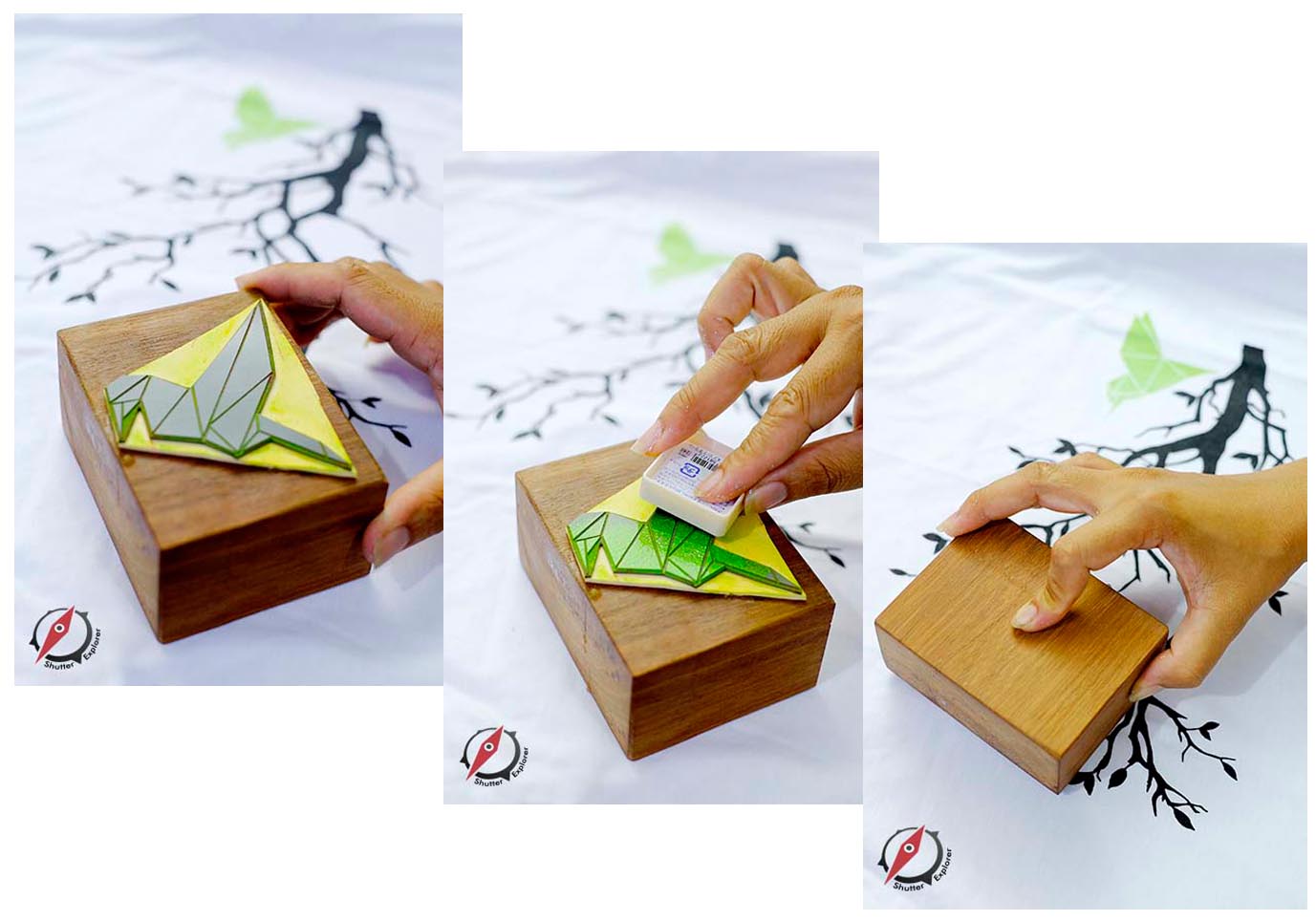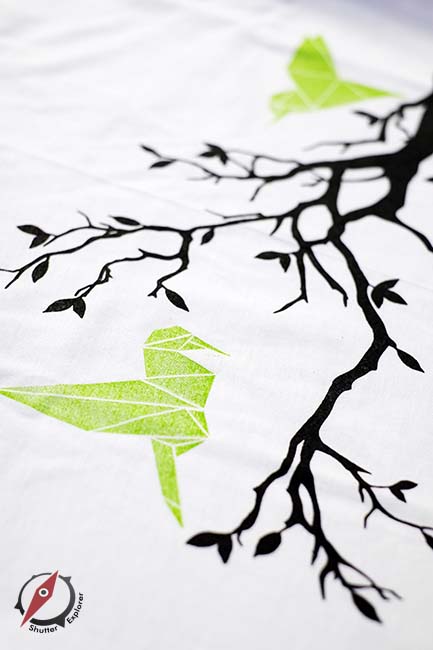 Last attraction in Klong Thom Nua I visited was suitable for all, because this is the Textile Art Lover destination. Here you can creates DIY activity on T-Shirt silk screen, block printing and Tie Dye technics teach by experienced local textile artisan. The latest wale design is a tree and birds with block stamp technics which you can do it by yourself (DIY) then take it as a memorable souvenirs from Klong Thom Spa Town.
Oh this is a long long day with happiness all around, i'm going to check in a lovely boutique hotel for tonight. I will come back on Klong Thom episode 2, I would like to meet you again. Bye bye.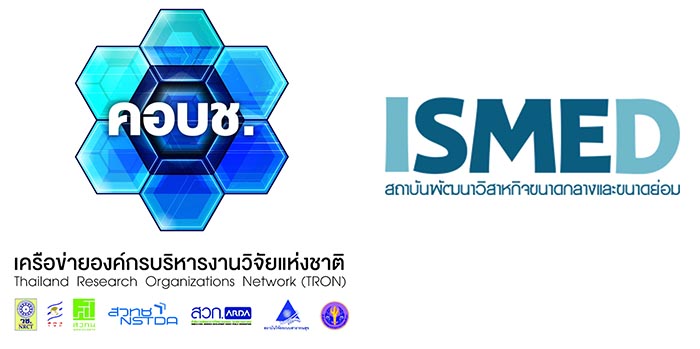 http://shutterexplorer.com/wp-content/uploads/2018/05/k1.jpg
467
700
chaton chokpattara
http://shutterexplorer.com/wp-content/uploads/2016/09/Shutter-Explorer2.png
chaton chokpattara
2018-06-15 03:13:12
2018-06-15 04:00:33
Happiness Never Ended @Klong Thom Spa Town (Episode 1)